How It Works
Call us! We will provide a FREE consultation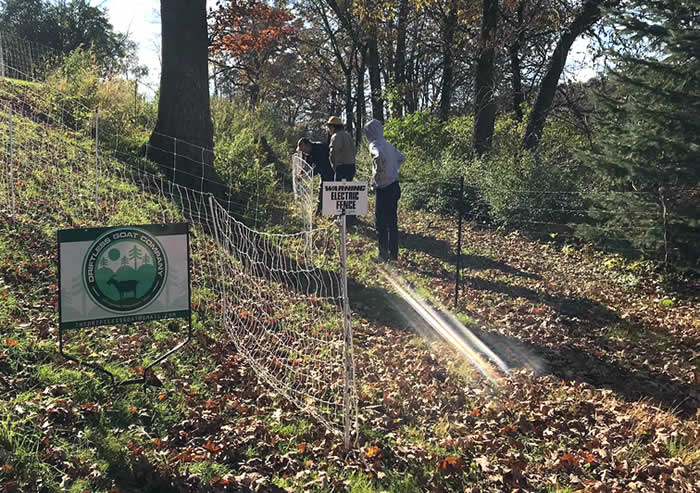 We will do a site survey and learn about your land management goals. This is done either in person or over the phone.
Price is based on your location, area to be cleared and time frame
Rate is determined by a human hourly rate and a goat day rate. Typically, 4 goats can clear 5,000 sq ft in 2-3 days. That's 50 X 100.
Verify using our services is approved for your location. Contact your town office to confirm.
We will set up a time to bring the goats to your location. For smaller crews, the goats are transported in our goat van. For larger crews, we trailer them out.
While on the job, the goats are contained within a working fence and provided adequate water. We check on the goats or with the property owner to verify the fence is up and running and that there is adequate water. Once the goats have fulfilled their job, they are transported back home and the fence is removed.
Return customers: Once you see how well the goats did, you may look to hire them again if the area was heavily weeded to begin with, or if you have other areas you are looking to manage. Returning customers are then added to our job list.